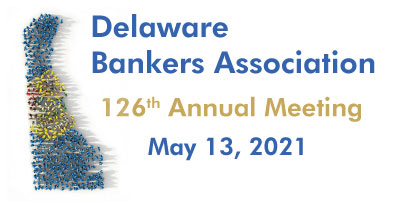 2021 DBA Annual Meeting
Welcome to the 126th Annual Meeting of the Delaware Bankers Association. Due to the continuing social distancing requirements, we're conducting this year's event on-line. Despite these challenges, the annual meeting will include many of the traditional features you've enjoyed in the past.
A special thank you to all of our sponsors that make this event possible. You will find the bank sponsors listed in column on the left, and the other levels of sponsors listed on the right. Please click on their respective logos to visit their websites. We also invite you to view the PDF program for the annual meeting.
The 2021 DBA Annual Meeting has ended but is still available for on-demand viewing.
Virtual Reception
Thank you for joining us, and
we look forward to seeing you all face-to-face very soon!
Evening Program
Q&A Session with Erin Arvedlund and Jim Roszkowski,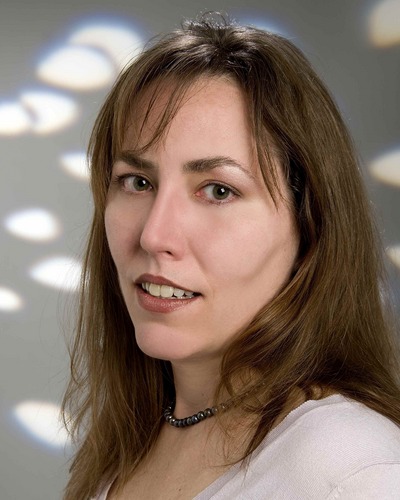 Erin E. Arvedlund is a financial journalist who has written for Barron's, The Wall Street Journal, The Moscow Times, The New York Times, TheStreet.com, and Portfolio.com. On Feb. 1, 2011, her "Your Money" column debuted in The Philadelphia Inquirer. On May 7, 2001, Barron's published her article "Don't Ask, Don't Tell: Bernie Madoff Attracts Skeptics in 2001". This was only the second investigative article, following closely on Michael Ocrant's May 1, 2001 article in industry publication MARHedge, to question Bernard Madoff's scheme, his demand for investor secrecy and his "enviably steady gains".
Arvedlund's graduated from Ursuline Academy in 1984 and Archmere Academy in 1988. She attended Tufts University before starting her career at Dow Jones News Service. Arvedlund's first book, Too Good to be True: The Rise and Fall of Bernie Madoff, was published in August, 2009. This was followed, in June, 2010, by The Club No One Wanted to Join - Madoff Victims in Their Own Words, which she edited from the stories told by Madoff's victims. Arvedlund also wrote a book on the Libor scandal, Open Secret: The Global Banking Conspiracy That Swindled Investors Out of Billions, published in September, 2014, covering how the London Interbank Offered Rate (Libor), a primary benchmark for short-term interest rates around the world, had been manipulated by major banks across the world.