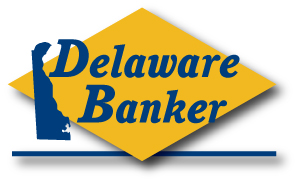 Delaware Banker
Back Issues
Click on the magazine covers below to view a PDF of each issue.
Winter 2021
Spring 2021
Summer 2021
Fall 2021
What Banking Can Expect from the Biden Administration; Driving Economic Inclusion; When a Pandemic Creates Tax Legislation
COVID-Related Business Insurance Claims; Select Participation and Syndication Issues; Understanding and Avoiding the Reciprocal Trust Doctrine
Winter 2020
Spring 2020
Summer 2020
Fall 2020
Articles: How to Manage a Bank Examination; Preparing for the LIBOR Transition; The SECURE Act
Articles: Practical Considerations Regarding Mechanics' Liens; Designated Representatives; Remote Online Notarization
Special 125th Anniversary Issue: How the FCDA Transformed Delaware Banking; 40 Years with the DBA; Greetings from Past Chairs; and, more!
Articles: Sustainable & Impact Investing; Year-End Giving; Delaware Trust Act 2020; Using Delaware Trusts to Reduce New Jersey Income Tax.
Winter 2019
Spring 2019
Summer 2019
Fall 2019
Articles: Call to Innovate; Our Diversity & Inclusion Journey; STUB Trusts.
Articles: Investing in Employees and Morale; Environmental Liability; "Kaesting" Doubt on the State Fiduciary Income Tax System; Selecting Your Personal Trustee; Sustainability.

Around the Hall; Year Up; Delaware's Excluded Co-Trustee Statute; High-Level Teaming in Client Advisory Services

Those Crazy Lay Fiduciaries; Tobacco Road; Tax-Advantage Giving; Delaware Income Tax Advantage for Trusts; 2019 Delaware Trust Conference
Winter 2018
Spring 2018
Summer 2018
Fall 2018
Articles: The CFPB Under New Leadership; Relieving the Pressure of Tight Interest Rate Spread; The Unsung Heroes of the Personal Trust World.
Articles: Don't Let IRA Assets Go Astray; Delaware Decantings; The Impact of the New Partnership Audit Rules on Trustees.

Articles: What the Tax Cuts Mean to Your Business;
Dynasty Trusts;
DBA Boarad of
Directors

Articles: Donor-Advised Funds; Implementing Trust Strategies Post-Tax Reform; Managing State Income Taxation; 2018 Delaware Trust Conference.

Winter 2017
Spring 2017
Summer 2017
Fall 2017
Articles: For Our Eyes Only - Attorney Client Priviledge; FHLBank System; Real Estate Professionals - Fact or Fiction?
Articles: Delaware Trusts - Build It And They Will Come; Splitsville? Community Association Liens; Plug and Pray - The Risks of the Internet of Things.
Articles: Post-Mortem Tax Planning (part 1); Make Sure You Bring a Note; Fee Reimbursement from Trusts.
Articles: Know Your Limitations; Post-Mortem Tax Planning (part 2); Evolution and Challenges for the Trust Industry; 2017 Delaware Trust Conference.
Winter 2016
Spring 2016
Summer 2016
Fall 2016
Articles: Rising Tide of Interest Rates; Recent Developments in Market Place Lending; Identity Theft.
Articles:Private Placement Life Insurance; Possible Priviledge Pitfalls; What to Look for in Your Next CEO; Delaware Silent Trusts.
Articles: Legislative Update; Trust Modification; Greater Protection for Delaware Employees; Consistent Basis Reporting.
Articles: Discerning Material Purpose; Similar Fact Pattern, Different Results; Business Interests Held in Trust; 2016 Delaware Trust Conference.
Winter 2015
Spring 2015
Summer 2015
Fall 2015
Articles: Who Pays When a Retailer Gets Hacked?; The FHLB in Our Backyard; The Art of Business Valuations; Income Tax Basis Considerations in Financial Planning.
Articles: Social Media Compliance - Avoiding the Pitfalls; A Conversation with David Bakerian; Planning Opportunities When GRATs Fail; Why Compensation Matters; 2015 Teach Children to Save Day.
Articles: (Wrongfully) Re-Thinking the Need for Estate Planning; FHLB's Affordable Housing Program; Control, Protection, and Privacy; Chancery Court Reaffirms Settlor's Intent is Paramount.
Articles: No "Leap-Frog" in Refinancing; Cybersecurity - What's in Your Vault; 2015 Delaware Trust Conference; Estate Planning with a Pre-Emptive Strike.