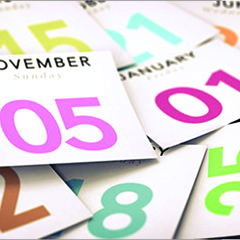 DBA Calendar of Events
Women Connect - May 7, 2019 - 8:30 a.m. - 4:00 p.m.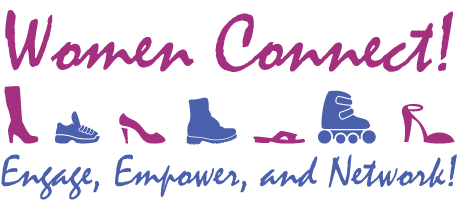 Registration is now open for the next Women Connect event to be held at Deerfield Country Club in Newark on May 7, 2019 from 8:30 AM – 4:00 PM. The conference will focus on personal, community, family, and professional well-being. The program features: a keynote from Mark A. Turner, Executive Chairman, WSFS; panel discussions on leadership and well-being; and financially empowering girls and young women through education, along with a keynote speaker during lunch. The afternoon sessions will feature speed sessions on Financial Fitness, Philanthropy, and Community. Other confirmed speakers include: Bob Eaddy, Bryn Mawr Trust Company of Delaware, Trisha Hall, Connolly Gallagher LLP, Johnnie Gillespie, Empowered Yoga, Carla Lawson, Caesar Rodney High School, Doneene Damon, Richards Layton & Finger, along with Amanda Bullough, Wendy Smith, and Carlos Asarta from the University of Delaware. See the flyer (linked below) for the full agenda and registration form. Sponsorships are also available! Join Silver Sponsors: Bryn Mawr Trust Company of Delaware, Capital One, Charles Schwab Trust Company of Delaware, and Gordon, Fournaris & Mammarella (also found via the link below).
Registration, Agenda,and Sponsorship Information
2019 DBA Annual Dinner - May 16th
Hotel duPont, Wilmington. Reception 5 p.m., Dinner 6 p.m.
Keynote Speaker: Jelena McWilliams - FDIC Chair.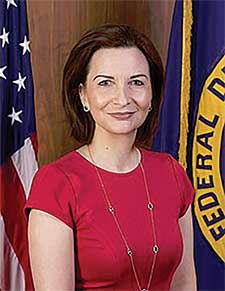 Jelena McWilliams is the 21st Chairman of the FDIC. She was nominated by President Donald J. Trump on 11/30/17, and confirmed by the Senate on 5/24/18, to serve a six-year term on the FDIC Board of Directors and designated as Chairman for a term of five years. Ms. McWilliams was Executive Vice President, Chief Legal Officer, and Corporate Secretary for Fifth Third Bank in Cincinnati, Ohio. Prior to joining Fifth Third Bank, Ms. McWilliams worked in the US Senate for six years, most recently as Chief Counsel and Deputy Staff Director with the Senate Committee on Banking, Housing and Urban Affairs, and previously as Assistant Chief Counsel with the Senate Small Business and Entrepreneurship Committee. From 2007 to 2010, Ms. McWilliams served as an attorney at the Federal Reserve Board of Governors. Before entering public service, she practiced corporate and securities law at Morrison & Foerster LLP in Palo Alto, California, and Hogan & Hartson LLP (now Hogan Lovells LLP) in Washington, D.C. Ms. McWilliams graduated with highest honors from the University of California at Berkeley with a B.S. in political science and earned her law degree from U.C. Berkeley School of Law.