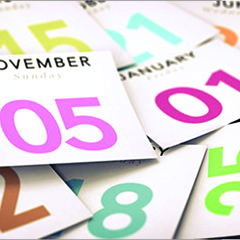 DBA Calendar of Events
DBA Executive Officer Washington Visit - March 4th, 5th, and 6th
Sponsorships are available for the Delaware Bankers Association's 2020 DBA Senior Executive Washington Visit Reception, Thursday, March 5th at Officina, 1120 Maine Ave. SW, Washington, DC. The reception provides a unique opportunity to meet and network with top leaders in both the financial services and legislative realms. Sponsors are allowed to bring two representatives from their firm to attend. Sponsorships are also available for the DBA Shuttle Bus Sponsorship. Your company's logo and message will be featured on the mini-bus used to shuttle executives around the Capital throughout the Washington Visit. Sponsorship includes placement of two interior signs. You may also include individual information packets at each seat. This offer also allows one representative from your firm to attend the Wednesday evening reception. All sponsors receive: Recognition in the Washington Visit Agenda Book; Recognition on event signs; and, Recognition at the Washington Visit Reception. Join the prestigious list of sponsors including: The Federal Home Loan Bank of Pittsburgh (Platinum Sponsor), and, Discover Bank and Richards, Layton & Finger, PA (Reception Sponsors). Please click on the link below for full sponsorship information.


April 27th - May 1st - Teach Children to Save Week - Statewide. Don't miss the 22nd annual edition of Delaware's Teach Children to Save Week! Teaching is fun and easy. A full teaching kit and on-line video instructions are provided. Bankers can sign up by visiting debankers.com.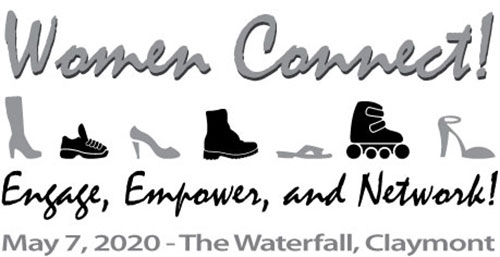 May 7th - DBA Women Connect - The Waterfall, Claymont, 8:30 a.m. to 4 p.m. The next Women Connect event features an exciting lineup of speakers and topics including: "How to Negotiate Your Salary," with Cathleen Hitchens; "Building Your Brand," with Laura Meyer; "From Invisible to Influential," with Danielle Turcola; and, more. Be there to Engage, Empower, and Network!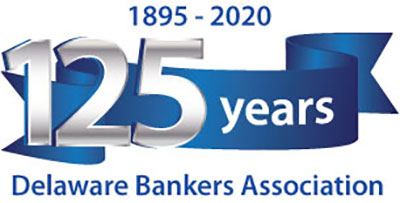 May 14th - DBA 125th Annual Meeting & Dinner - Join the DBA and celebrate our 125th anniversary at the duPont Country Club, Wilmington. The keynote speaker will be Erin Arvedlund, financial writer for the Philadelphia Inquirer and Barrons and author of Too Good to be True: The Rise and Fall of Bernie Madoff. Sponsorships available!

October 19th & 20th - 2020 Delaware Trust Conference - Chase Center on the Riverfront, Wilmington. The 2020 Delaware Trust Conference provides attendees with the information and strategies to take advantage of the unique Delaware trusts atmosphere. Sponsorships and Exhibitor space available!