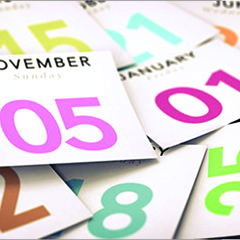 DBA Calendar of Events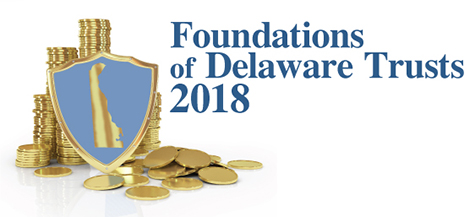 Foundations of Delaware Trusts 2018
University & Whist Club, 805 N. Broom St.
Wilmington, DE
9 a.m. to 11 a.m.
Full Course Description and Registration
Recognizing Grantor Trust Issues - March 28th
Foundations in International Trusts - April 4th
Quarterbacking the Trust Relationship - April 11th
Investment Basics - April 25th

Women Connect - Engage, Empower, and Network!
April 19, 2018
8:00 a.m. - Noon
White Clay Creek Country Club
777 Delaware Park Blvd., Wilmington, DE
The Delaware Bankers Association and the Delaware Financial Education Alliance present Women Connect, a morning to Engage, Empower, and Network with your colleagues in the financial services industry. Join us for exciting and inspirational speakers and panels including keynote speaker Avery Blank, and documentary film maker Melissa Davey. The event is from 8 a.m. to noon, April 19th at the beautiful White Clay Creek Country Club, 777 Delaware Park Blvd., Wilmington. Registration is $129 per person, breakfast included. Sponsorships are also available.
Join:
Platinum Sponsor: Brown Brothers Harriman
Gold Sponsor: Capital One
Bronze Sponsor: Fulton Bank

Full Agenda
Teach Children to Save Day - April 24, 2018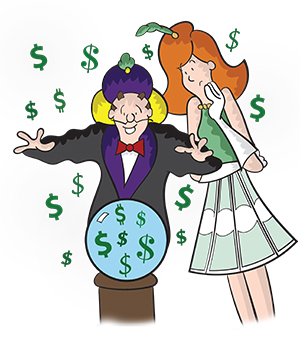 Registration for banker volunteers for the 2018 Teach Children to Save Day event opens February 26th. Throughout the week of April 23rd to April 27th banker volunteers will teach an students in over public, private, and parochial schools, throughout Delaware. Over 90 percent of Delaware's banks participate in the Teach Children to Save Day event, the highest participation rate in the nation. Teaching is fun and easy. Complete materials and on-line training is provided. This year's Teach Children to Save Day lesson is taken from the new book The Great Investo and the Winning Ticket. The story is the seventh adventure of the inept money magician an his savvy assistant Penny. Investo tries to gain wealth by entering contests and lotteries, despite Penny's advice that "every dollar you save is like a ticket that wins!" The book was written and illustrated by Greg Koseluk of the Delaware Bankers Association, and made possible by a grant from Capital One. The Great Investo and the Winning Ticket is now available from Amazon and other retailers.
DBA 123rd Annual Meeting and Dinner - May 17, 2018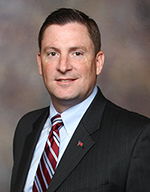 Sponsorships are available for this annual event at the historic Hotel duPont with dinner in the Gold Ballroom. This year's keynote speaker with be Lt. Col. Robert J. Darling USMC (Ret.), author of 24 Hours Inside the President's Bunker, 9/11/01. As a public speaker on crisis leadership and decision making, Bob has addressed numerous academic, government, and military organizations to include Harvard University's John F. Kennedy School of Government and as a guest lecturer on the subject of Crisis Leadership and Counterterrorism at the FBI National Academy in Quantico, Virginia.
Sponsorship Are Available! Registration

FDIC Directors' College - September 28, 2018

University of Delaware Virden Center, Lewes, Delaware. The FDIC Directors' College is an interactive program that provides ongoing education on current topics of bank supervision to bank directors, senior officers, corporate secretaries, and board advisors. The course is designed to help directors and trustees, both new and experienced, stay abreast of the everchanging regulatory environment.
2018 Delaware Trust Conference - October 23 & 24, 2018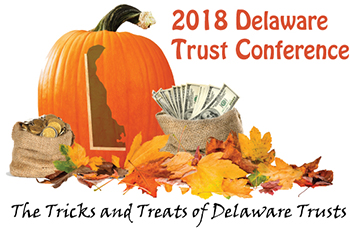 Wealth management professionals join us at the Chase Center on the Riverfront in Wilmington for the 13th annual Delaware Trust Conference. This year's edition will feature the Tricks and Treats of Delaware Trusts. Learn the latest strategies to maximize the benefits of Delaware Trusts! Sponsorship and Exhibitor Space available!