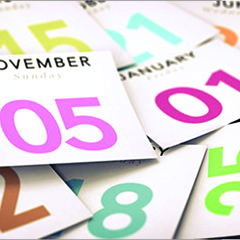 DBA Calendar of Events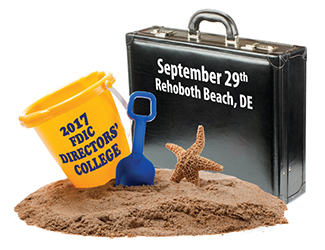 September 29th, 2017
FDIC Directors' College
Rehoboth Beach, DE
The FDIC Directors' College is an interactive program that provides ongoing education on current topics of bank supervision to bank directors, senior officers, corporate secretaries, and board advisors. The course is designed to help directors and trustees, both new and experienced, stay abreast of the everchanging regulatory environment.
Click here for Full Agenda and
Registration Information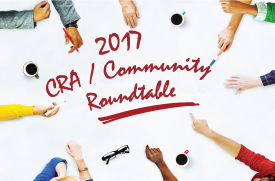 October 12th, 2017
CRA Policy/Community Roundtable
8:15 - 11:30 a.m.
University & Whist Club, Wilmington, Delaware

Join us for this unique opportunity to meet and network with CRA policy makers and examiners from the Federal Reserve, the FDIC, and the OCC. The event includes a networking continental breakfast, CRA Policy and Community Roundtable Discussions. Topics will include: non-traditional community development activities; Blueprint Communities; best practices; Q&A; and more. Space is limited! Register today!, Sponors: Cinnaire and TD Bank.
Click here for full Agenda and Registration Form

October 24th & 25th, 2017
2017 Delaware Trust Conference
Chase Center at the Riverfront, Wilmington, Delaware
Visit our Trust Conference Page!


Sponsorship and Exhibitor Space Available!
November 14th, 15th & 16th, 2017
2017 Regulatory Compliance School
University & Whist Club, Wilmington, Delaware

The Delaware Bankers Association and Capco RISC Consultants, LLC present the 2017 Regulatory Compliance School. The school offers a comprehensive review of the federal laws and regulations affecting the financial services industry. Keep current on the changes in the Regs you deal with every day on the job. Earn CPE, CRCM, DE and PA CLE continuing education credit! Full Agenda and Registration Form.