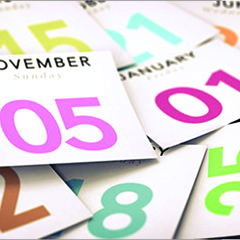 DBA Calendar of Events
Women Connect - January 23rd - Delaware Agricultural Museum, Dover
Don't miss the first Women Connect event of 2020, January 23rd, 9:00 a.m. to 11:30 a.m., at the Delaware Agricultural Museum in Dover. This inaugural event will feature a networking brunch with Delaware's legislators and a Panel Discussion commemorating the 100th Anniversary of the passage of the 19th Amendment and the impact women have made in the First State. Don't miss this opportunity to engage and network with Delaware's lawmakers as the busy 2020 legislative session begins. Sponsorship are also available! Join Platinum Sponsor - Capital One; Silver Sponsor - Charles Schwab Trust Company of Delaware; and Bronze Sponsors - The Bryn Mawr Trust Company of Delaware; and, The Delaware Community Foundation.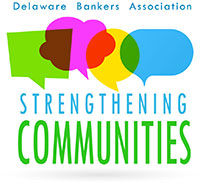 Strengthening Communities Forum - January 31, 2020 - University & Whist Club, Wilmington, Delaware
The Office of the Comptroller of the Currency (OCC) and the Federal Deposit Insurance Corporation (FDIC) are soliciting comments on a new proposal to modernize Community Reinvestment Act (CRA) regulations. The proposal would clarify which activities count for CRA credit, update where CRA performance is assessed, revise how CRA performance is measured and make CRA data reporting more transparent. Banks with less than $500 million in assets would be able to choose to remain under the current CRA framework. Learn more about what regulators have proposed and how you can shape the final rule. Other speakers include Cynthia Pritchard, President and CEO, Philanthropy Delaware, and Keynote Speaker: State Treasurer Colleen Davis. Presenting Sponsor: Cinnaire.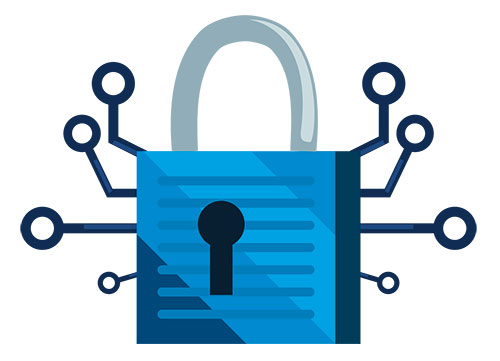 DBA Cybersecurity Forum - February 5, 2020 - University & Whist Club, Wilmington, Delaware
Attention Cybersecurity professionals! Join us on February 5th, 8 a.m. to noon, as some of the region's top cybersecurity experts discuss the latest issues surrounding cloud security for financial institutions including methods, controls, challenges and best practices. Speakers include: Harry Perper, Chief Engineer at The MITRE Corporation; Lawrence Cruciana, Chief Systems Engineer at Corporate Information Technologies; George Mach, President, CEO – CISSP, Apex IT Group • Robert Nicholson, Solutions Integrator, Department of Technology and Information; Richard S. Mroz, Managing Director, Resolute Solutions, LLC; and, Dr. Jim Fraley, Chair, MS-IST Information Assurance, Wilmington University. Click on the link below for the full agenda and registration information.
DBA Executive Officer Washington Visit - March 4th, 5th, and 6th
Sponsorships are available for the Delaware Bankers Association's 2020 DBA Senior Executive Washington Visit Reception, Thursday, March 5th at Officina, 1120 Maine Ave. SW, Washington, DC. The reception provides a unique opportunity to meet and network with top leaders in both the financial services and legislative realms. Sponsors are allowed to bring two representatives from their firm to attend. Sponsorships are also available for the DBA Shuttle Bus Sponsorship. Your company's logo and message will be featured on the mini-bus used to shuttle executives around the Capital throughout the Washington Visit. Sponsorship includes placement of two interior signs. You may also include individual information packets at each seat. This offer also allows one representative from your firm to attend the Wednesday evening reception. All sponsors receive: Recognition in the Washington Visit Agenda Book; Recognition on event signs; and, Recognition at the Washington Visit Reception. Join the prestigious list of sponsors including: The Federal Home Loan Bank of Pittsburgh (Platinum Sponsor), and, Discover Bank and Richards, Layton & Finger, PA (Reception Sponsors). Please click on the link below for full sponsorship information.