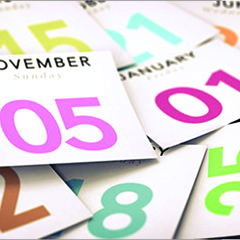 DBA Calendar of Events
April 25th, 2017
Teach Children to Save Day
Banker volunteers will visit classroom across Delaware to deliver a lesson on the importance of saving to third and fourth graders. Registration is now open for Banker Volunteers! Visit our Teach Children to Save Day page for more information.
May 5th, 2017
DBA Trust Committee Meeting
Trust professionals are invited to join us for the next meeting of the DBA Trust Committee, Friday, May 5th, 9:00 a.m. to 10:30 a.m. at the offices of Richards Layton & Finger, 920 North King Street, Wilmington, DE 19801. Our speaker will be Jocelyn Margolin Borowsky of Duane Morris presenting on the Kloiber Case. Please reserve your spot by emailing Greg Koseluk
May 10th & 11th, 2017
Let's Deal the Cards Workshop
University & Whist Club, 805 N. Broom Street, Wilmington, DE 19806
New for 2017, FIS RISC brings you a 2-day workshop on all things cards. That's right, we will speak to the regulatory requirements for debit cards, credit cards, and prepaid cards. Our Let's Deal the Cards: Hot Topics in Regulation E Debit Cards, Credit Cards, and UDAAP workshop will guide you through the maze of requirements under Regulations E and Z. We will look at the NEW prepaid accounts rule that the CFPB issued in October 2016 that has an effective date of October 1, 2017. Lastly, we will engage in discussions concerning how best to avoid the hot button issues that the CFPB and other regulators are looking at concerning credit cards. Recommended for compliance officers, debit and credit card operations staff, loan operations staff, deposit operations staff, credit card servicing staff, marketing staff, and audit department staff! Registration Information.


May 18th, 2017
122nd Annual DBA Meeting & Dinner
Hotel du Pont, Wilmington. Join Delaware's top bankers at this annual event at the historic Hotel du Pont with dinner in the elegant Gold Ballroom.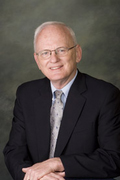 Keynote speaker will be James Olson, Professor, George Bush School of Government and Public Service, former Chief of Counterintelligence at CIA headquarters in Langley, Virginia, and author of Fair Play: The Moral Dilemmas of Spying. Mr. Olson spent thirty years chasing Soviet KGB secrets, and jumping out of moving cars as a spy for the CIA. Don't miss this exciting and informative speaker! Register today!
Sponsorships Available!

October 24th & 25th, 2017
2017 Delaware Trust Conference
Chase Center at the Riverfront, Wilmington, Delaware
Sponsorships Now Available!